About Me: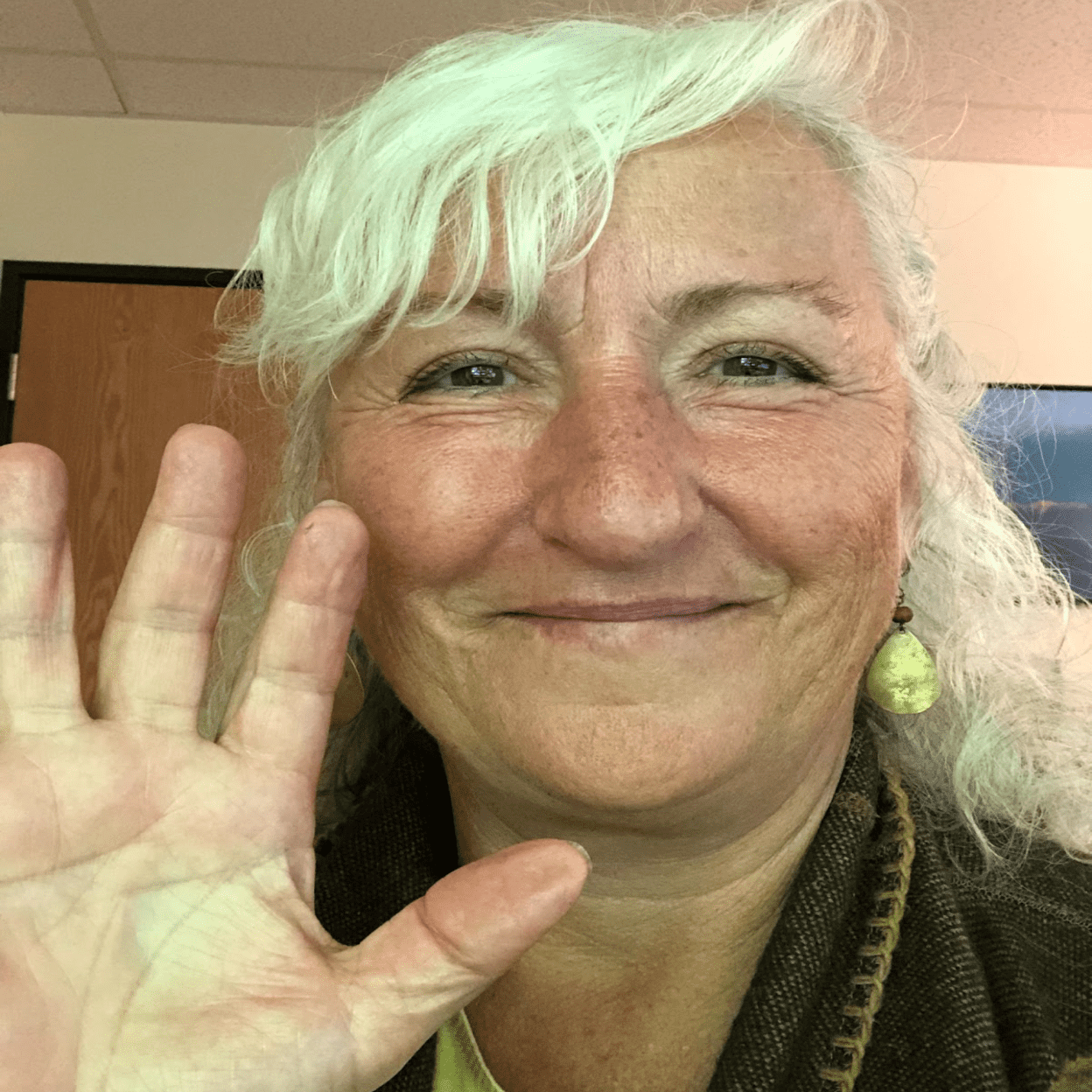 As a Physician Associate, I have added qualifications in Psychiatry.
Since 1980 I have been working in health care, from holistic beginnings in massage therapy and nutrition, to allopathic and family medicine, and now full time in Psychiatry and Behavioral Health as a Medicine Woman.
With my experiences I bring strong support to all ages and all genders. My services are based on best medicine available, and incorporate specific and global behavioral strategies, psychopharmacology, plant medicine and complementary medicine, as well as transpersonal therapy and hypnotherapy.
Read more about my practice and my approach to mental health.
---
My Practice:
I am a health care provider of over 40 years. It is most assuredly my calling. From early on, I studied both naturopathic and allopathic medicine. These approaches continue to inform my approach today. Now full time in psychiatry for the last 10 years, I have maintained this holistic approach as Medicine Woman with rich experiences of life.
I have learned to ask people to see me as human and to help me to learn about their needs and for me to trust them to take part in their healthcare choices. This work is a privilege, and I seek to establish a relationship of trust, and learning to see what is. Open, transparent and compassionate communication is key. And ultimately we find that being here now is where healing happens.
"A simple message for living in the present encourages the pursuit and cultivation for inner peace." - Ram Dass, 1971
Narrowing down the causes of our suffering is a starting place for healing; is it the soul? life's experiences? the body's genetics or chemistry? injury? Knowing the cause is not enough. Using holistic approaches to the whole person lends the greatest chance for reaching the goal of wellness. Understanding internal dynamics of the past, mechanisms of current struggles, and future desires, with best intentions, we can devise fluid strategies that are realistic and doable parts of a treatment plan.
---
My Credentials:
I am a Master Physician Associate Certified in Psychiatry. I earned my Masters Degree from the University of Nebraska Medical Center, and my Bachelors Degree from Oregon Health Sciences University School of Medicine. I have been practicing for over 40 years, first in Holistic Medicine, then outreach for Underserved, then General/Family Medicine and now outpatient Integrated General Psychiatry.
The capstone for my education is facilitating non-ordinary states of consciousness for wellness with Clinical Hypnotherapist Certification, Transpersonal Therapy, Hypnosis and Hypnotherapy, and Neurolinguistics Programming. Specialty trainings have included MAPS-Certified MDMA-Assisted Therapy Practitioner, Integrative Psychiatry Institute Psychiatry Fellowship, Polaris Insight Center Ketamine Assisted Psychotherapy (KAP), and Telos Transformational Therapies for KAP.
---
What is a PA?
Emerging now as a 'Physician Associate' -- the Physician Assistant (PA) designation is a medical provider who works in collaboration with a physician of record. My Physicians of Record are Rafael Gonzalez-Vizsos, MD and Frank Hoffman, MD. PAs generally have a Masters degree, and pass certifications in order to practice medical specialties. As a PA specializing in psychiatry, I am certified to assist you in managing many aspects of your mental health, including diagnosis, medication management, and therapy. To learn more about the PA profession visit the American Academy of PAs.
For more about the services I offer as a PA, see my Serivces page.
---